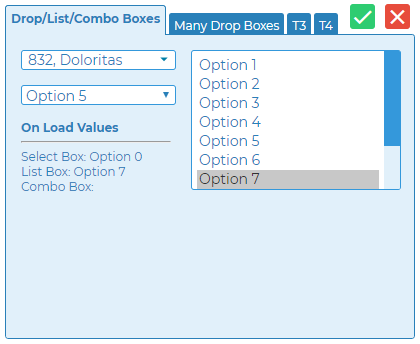 Profound Pro Tips is a blog series focused on issues that our support team receives and questions our Profound Logic customers have. Have a topic you'd like to see a Profound Pro Tip for? Please contact our team or leave us a comment below! We're here to help!
Today's Topic: Set a Default Value for a Bound Field
Depending on what you are looking to accomplish, the default value of a bound field can be set in numerous ways. In this Profound Pro Tip, we will be looking at setting the default value of a list box, combo box, and select box. Perhaps the easiest way to set a default value for a bound field is to do so in your RPG program, but this isn't always practical or desirable for legacy programs. Here's the alternatives this Profound Pro Tip will show, but remember, there's plenty more ways to do this! Have an alternative way you like to use? Please let us and the community know in the comments below!