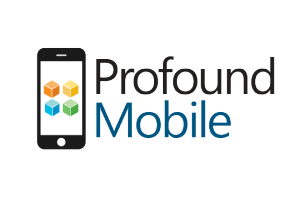 The Visual Designer in our Profound UI suite is the easiest way to quickly create browser-based interfaces for your IBM i desktop applications. But did you know that the same technology is available for mobile development?
Profound Mobile offers all of the features that make Profound UI great - including the Visual Designer and RPG Open Access Handler - but streamlined for mobile application development.
In this blog post, I'll walk you through a sample application that I created using Profound Mobile. Aside from a few design considerations for a mobile layout (vs. a desktop application), the development is very similar to what you would create with Profound UI. I've included the Rich Display File DDS, RPG, and CL source for this application at the bottom of this article. The application is driven by a standard RPG program, using the Open Access Handler.