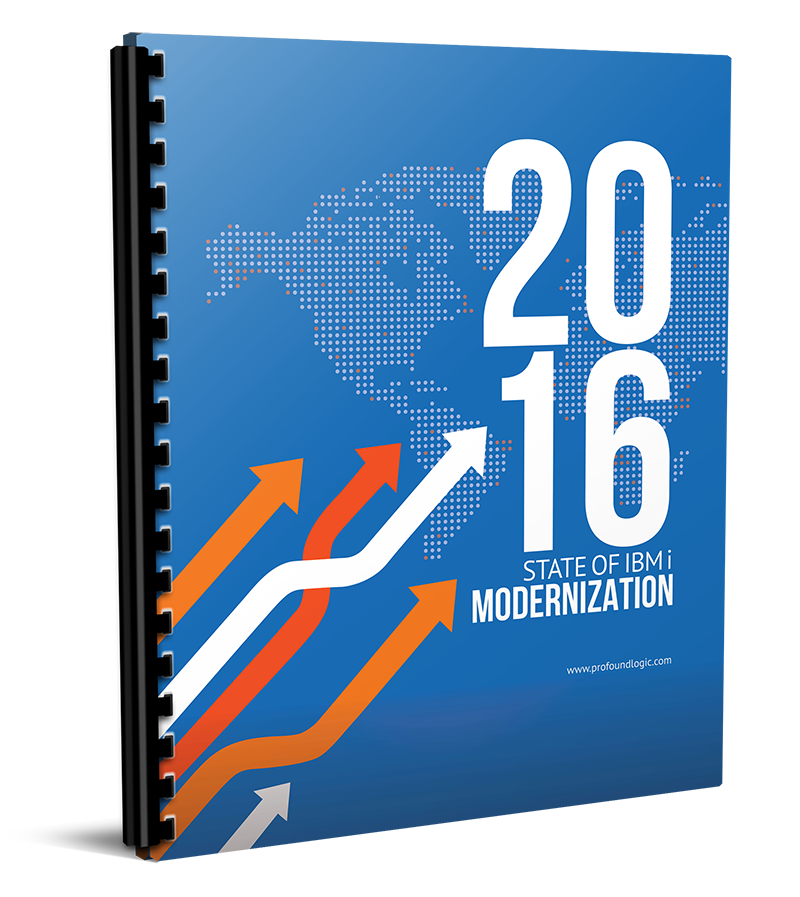 The last few years have seen many advancements in tools and approaches for modernizing green screens and developing new, modern web UIs. But does that mean that the majority of businesses using IBM i have actually transformed their green screens? If not, what impact have legacy applications and development processes had on today's businesses?
We recently conducted a survey to uncover the "State of IBM i Modernization". Over 400 companies replied to the survey, and the results were eye-opening. Here are some highlights:
Technical users (developers, analysts) have a mostly positive view of the platform, but maintaining outdated interfaces and code is a major productivity roadblock.


Although most companies surveyed reported that the majority of their business applications run on IBM i, their management (VP and C-level) believes that the platform is "old" and "outdated" because of the use of green screens.


Both technical and business users are very concerned that they will lose developers in the coming years, and that training new employees on green screens will be a challenge.