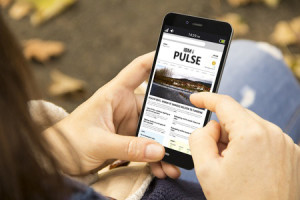 You're reading IBM i Pulse, our weekly bite-sized roundup of the latest headlines in the IBM i industry. Tune in every Monday to stay in the loop!
Here's the top news stories we've collected from the past week. Did we miss anything? Let us know on Twitter, Google+ or Facebook!
IBM i Strategist Sets Priorities, Balances Resources
by Dan Burger
"IBM is a company with a boatload of resources. How those resources are applied to its large and prosperous IBM i market segment is a topic that we like to discuss from the perspective of you can't do enough for IBM i and, by the way, we think you are doing too little. Chief architect for IBM i, Steve Will, bristles at the accusation. IBM i strategy is his domain. Resource allocation is his tight rope to walk."
Source: http://www.itjungle.com/tfh/tfh072715-story01.html
2015 IBM i Marketplace Survey Results
by HelpSystems, LLC
"IBM i is known worldwide for its power, scalability, reliability, and securability. But it's also one of technology's best-kept secrets. Very little data exists to show how businesses use the platform and how IBM i relates to broader IT objectives. HelpSystems, in conjunction with leading industry publications IT Jungle and PowerWire.eu, set out to gather this data by surveying the IT professionals who use IBM i every day."
Source: http://www.mcpressonline.com/commentary/2015-ibm-i-marketplace-survey-results.html
System i Developer Launches New "i Community Blogs" Site
by System i Developer
"System i Developer today announces the official launch of i Community Blogs, a multi-blogger forum for IBM i developers to learn about and discuss technology enhancements, tips and opinions. The forum features blogs from five prominent personalities, including IBM i Business Architect Tim Rowe, QA speaker/author/consultant Von Enselman, and IBM i development experts Jon Paris, Susan Gantner and Paul Tuohy."
Source: http://www.mcpressonline.com/trends/system-i-developer-launches-new-i-community-blogs-site.html
Yvonne Enselman on QA, Women in Tech and the Big C
by Paul Tuohy
"Paul Tuohy talks to Yvonne Enselman about the testing, QA, blogging, Women in IT and battling the big C."
Source: http://ibmsystemsmag.com/ibmi/trends/iTALK-WITH-TUOHY/enselman-qa-bigc/
The New Age of Cross-Platform Mobile App Development
by Kevin Castle
"To build a mobile app, the first thing to decide used to be which platform to target first. But now, with the right tools, apps can be developed once to run on every platform."
Source: http://tech.co/cross-platform-mobile-app-development-2-2015-07