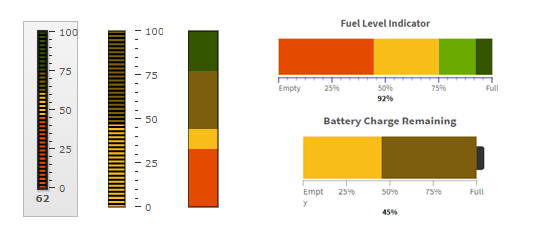 Profound Pro Tips is a blog series focused on issues that our support team receives and questions our Profound Logic customers have. Don't see your question/concern in Profound Pro Tips? Please feel free to contact our team or leave us a comment below.
Today's Topic: Using Charts with Profound UI Designer
The Profound UI designer is built with a number of popular single series charts built into the widgets toolbox. These charts include the most commonly used styles and provide an easy drag and drop process for adding great looking charts to your screens. However, the charts don't stop with the supplied styles. Profound UI comes with a license for all the FusionCharts XT charts, widgets, and maps. There are about 100 different chart and widget styles and 1000s of maps available.