Last week was our annual Profound Logic User Seminar held in beautiful St. Louis, Missouri. We had a great three-days of seminars, guided labs, keynote speakers, and customer interaction. Here are 5 things that stood out at this year's PLUS:
The Future of IBM i is Bright with Tim Rowe
The highlight of day one had to be the Keynote by IBM Business Architect Application Development & Systems Manager Tim Rowe. Tim gave a great look into the past of IBM i (AS400) and the path it has taken to get where we are today. He also highlighted the future path that IBM has put in place for the IBM i moving forward.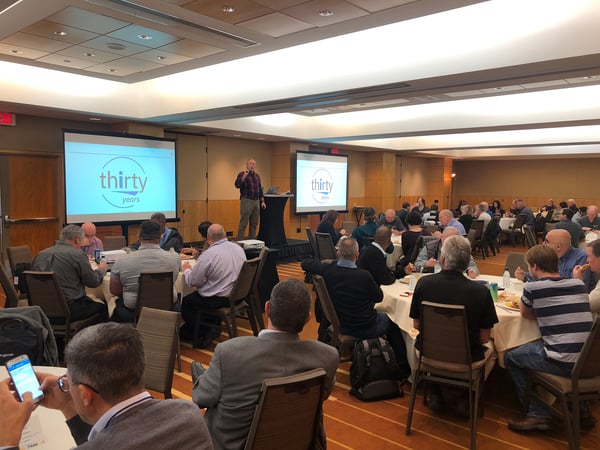 Sessions, Sessions, and more Sessions!
Sessions are always the main reason for attendees to come to PLUS, but this year we offered more sessions than any other year. From sessions on Profound UI and its features to Profound.js and how it can help elevate your business, we had a wide range of sessions for customers of all experience levels. One of the highlights of this year's session series was Brian May's Responsive Design Layout Session to begin day 2. This session was packed and was by far one of the most popular sessions this year!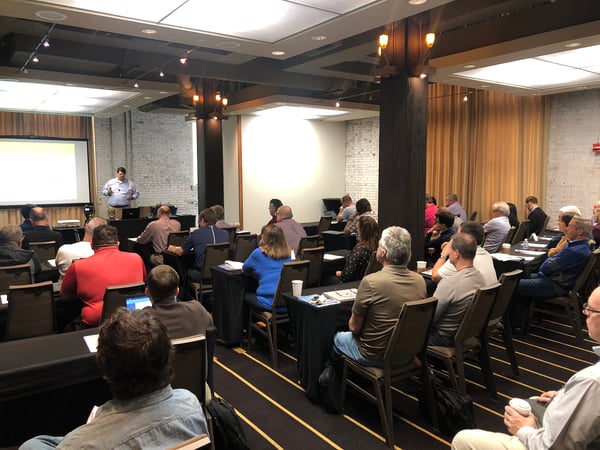 Guided Labs
Last year we introduced our guided lab series, where customers were given the ability to have the opportunity to get 'hands on' training with our developers. It was so popular that we brought them back. Instead of doing a full day of guided labs like last year, we spread them out throughout the three-day seminar this year. This year's most popular guided lab was Alex Roytman's on Using Profound.js for Node Development on IBM i. The lab room was packed with attendees and we actually ran out of lab computers for people to use!
Profound Jeopardy at Tin Roof
On night two, we took our attendees to one of the most popular restaurants in downtown St. Louis, Tin Roof! Besides having some great food and getting to interact with each other... we were able to play a great game of Profound Jeopardy about the past and present of Profound Logic. With over 50 attendees ,we had a ton of great teams, but could only have one winner!
Profound Professional Services Keynote
Rounding out day three of PLUS was Jordan Antonoff's keynote on Profound Logic's newest additions to our Professional Services. Jordan gave an in-depth on some of the great professional services that we offer including Modernization Business Analysis, Digital Transformation Discovery, Node.js Application Conversion, New RPG/Node.js/Mobile Development, Document and Knowledge Transfer, and so much more!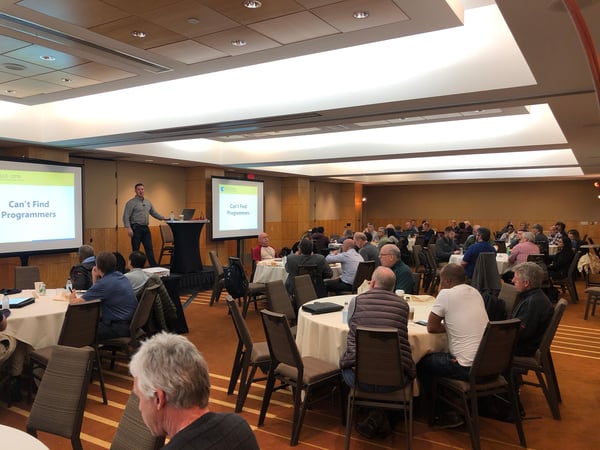 Thank you to all those who were able to attend this year's PLUS in St. Louis... we love helping our customers continue to grow their knowledge of our products and meeting face to face to help you with any issues you might be having. Don't forget to subscribe to our blog for updates on Profound Logic and all our products.