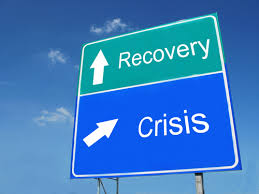 Most of us probably think of disaster recovery as something we'll never encounter. Besides, what are the odds that a disaster will strike a facility? Don't always think of "disasters" in terms of the worst possible scenario. A local or regional outage, or even one that affects just your data center is far more likely to happen than a catastrophic event. So, it's better to be safe than sorry. If you've recently installed Profound UI or haven't looked at your disaster recovery plan in a while, here are some things to consider.
Two popular disaster recovery strategies for the IBM i are:
1) Using a hot site to recover from system and nightly backup tapes.
2) Finding a product that performs replication between two or more systems. (In the event you lose the production box, replication keeps the systems in sync so you can failover.)
In either case, there are items you should have on a regularly scheduled check list to ensure you can recover from a disaster.
First, be sure to document how to get and apply all your vendor product license keys on the recovery system.
Second. If you use a hot site, make certain that you review and revise your contract with the vendor anytime that you make an infrastructure improvement or a change. In many cases, what you contract for is what you get when you declare. If the systems aren't equal that could be a big problem.
Finally. If you replicate, perform the steps necessary to ensure that you added any new software to the replication process and are not replicating specific pieces of that software that could cause issues on a different system.
If you recently added Profound UI, look at the following two links located on the doc site to help you safely replicate the software:
http://www.profoundlogic.com/docs/display/PUI/Replicating+Profound+UI
http://www.profoundlogic.com/docs/display/PUI/MIMIX+and+Replication+Software
Remember — test your disaster recovery plan as often as you can to document and to refine the process. You never know when you might need it!