The Profound UI Visual Designer makes it easy for developers to build user interfaces. You can simply drag and drop pre-built widgets onto the canvas. In some cases, you may have several labels and fields on a screen or panel.
Rather than take the time to align them all individually, the Visual Designer lets you select multiple widgets and manipulate them as a group, as seen in the images below: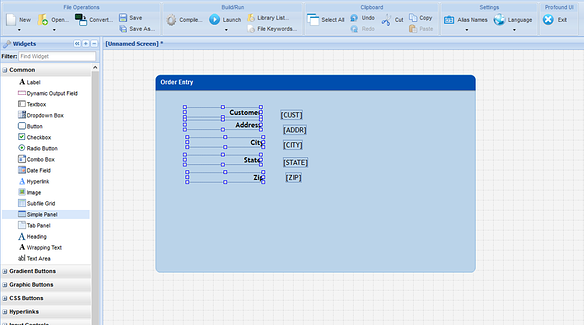 To get started, simply right click the item you wish to use as the basis for all other widgets and a drop down menu displays with several options. If you wanted all other widgets to align with the "Customer" label, right click that item.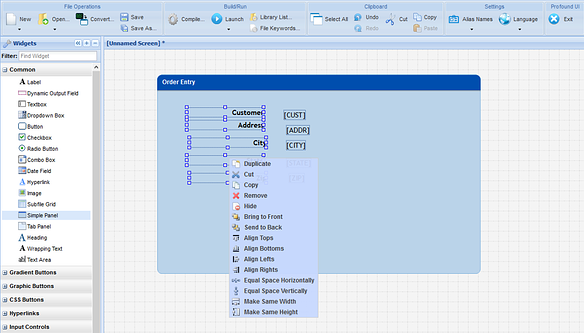 You may now right or left align all the selected widgets, equally space them horizontally or vertically, or make them all the same width or height, etc. On one selection, the labels were all left aligned, on a second selection they were vertically spaced.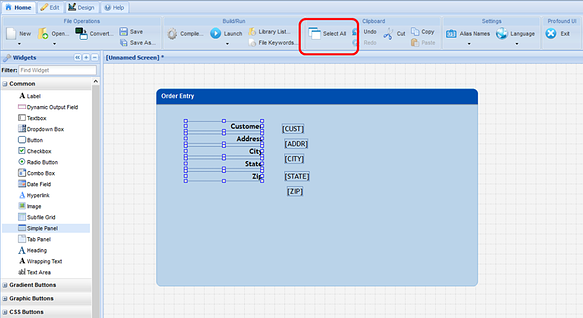 This method provides a quick and easy way to get widgets cleanly organized on your screen!
Find more tips for getting the most out of Profound UI - visit our Product Wiki.