The Profound UI Visual Designer makes it easy for developers to build user interfaces. Instead of hand-coding the HTML, CSS, and JavaScript by hand, you can just drag and drop prebuilt widgets and simply configure them with properties.
Sometimes the number of properties to scroll through might be overwhelming. To help with this, the Visual Designer both categorizes the properties and allows you to search for them by name. You can search for a property by typing in any part of the property name into the search box of the Properties Window.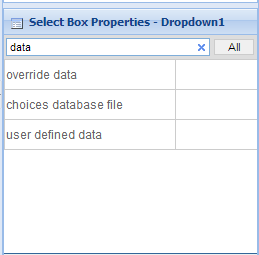 There are times, however, when it is desirable to search for properties by category name instead of property name. The search box provides this capability by allow to type a plus sign ("+") in front of the search phrase. This neat little trick really comes in handy, since there can be many categories as well as many properties. When you search using the plus sign, all of the categories matching the criteria will appear; and all of the properties that belong to these categories will appear as well.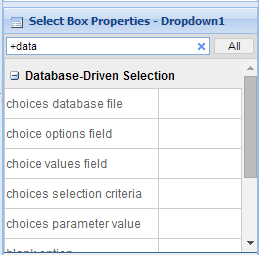 We hope you found this tips & tricks article helpful! Check back often for more tips, and visit our Product Wiki for detailed how-to information.