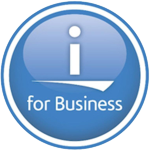 If you missed out on this week's IT Jungle news, there was an article about IBM i mobile applications. (Check back next Monday to view the article in the weekly #NewsinReview where you can read the short briefs about IBM i news!) This demonstrates that "going mobile" has become a trending topic in our industry. With many companies implementing BYOD, are you prepared to take your business applications mobile to meet the demands of your consumers?
Nancy Lorch, SANDIS Manager, oversees SANDIS -- an IBM i business application that enables companies to access client information. She recently led the movement to take SANDIS beyond desktop applications into mobile devices. Her bold move proved to be advantageous for her company.
If you want to hear Nancy's story, join us on October 1st to listen to her conversation with Jordan Antonoff, Business Development Manager at Profound Logic. Their live chat will cover the business challenges that led to building mobile applications, her modernization road map and deployment plan, and the impact of mobile applications for her business. Trust me, it'll be an entertaining conversation. Jordan is an engaging conversationalist!
Live Webinar: See What i Can Do With Mobile Applications
October 1, 2014 | 10:30-11:30 PDT
http://bit.ly/GoMobileWithIBMi