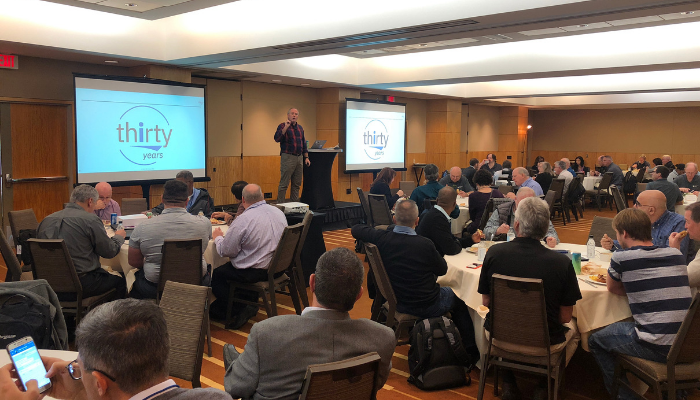 Spring is just around the corner and that means the IBM i community is gearing up for the spring conference season. These user conferences/meetings are vital to the IBM i community to help users interact with others who may be addressing similar challenges they are, hear from the leading experts in the community, and hear about new technology that could help their businesses. This year Profound Logic will be participating in several spring conferences over the next few months. Our experts will be giving sessions on product solutions and their overall assessment of the IBM i landscape.
WMCPA - Wisconsin Midrange Computer Professional Association - March 12th-14th 2019


WMCPA has been rated the best IBM i conference in Wisconsin and one of the best across the nation. There is a robust group of IBM i professionals that attend this conference and they continually have a large list of speakers that speak on numerous topics. The WMCPA conference covers a range of topics including SQL, RPG, Security, and open source. This year the conference will take place at Lake Lawn Resort in Delavan, WI.


Profound Logic Speakers - Alex Roytman and Scott Klement
RPG & DB2 Summit - March 26th-28th 2019

RPG & DB2 Summit is a rotating user conference that changes locations each and every year. They hold two conferences per year, making them one of the more popular IBM i conferences in the US. Summit focuses on critical skills that users need to keep up with the ever-changing IBM i development world. Topics include SQL, open source, RPG, Free Form, DB2, ILE, RSE/RDi, Web-enablement techniques, and mobile IBM i apps. Because this conference moves each spring and fall, it tends to gather some of the best and brightest minds in the IBM i world so the speaker list is robust and ranges to all different kinds of experts. This year the Summit will be held in Charlotte North Carolina at the Hilton Charlotte University Place.

Profound Logic Speakers - Scott Klement and Ted Holt
NEUGC - Northeast User Group Conference - April 8th-10th 2019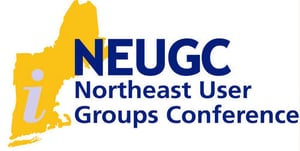 NEUGC is dedicates themselves to helping those IBM i users in the Northeast of the country get quality information and sessions and consists of user groups from CT, ME, MA, NH, RI, and VT. Each yearly conference consists of over 70 speaking sessions by 15 speakers (both IBM and the POWER systems community), and 20 vendor sponsors. NEUGC offers seminars, workshops, labs, and even a "bring your manager to learn" day. This year's conference is being held at the Sheraton in Framingham, MA.
Profound Logic Speakers - Scott Klement and Ted Holt
POWERUp COMMON Conference - May 19th-22nd 2019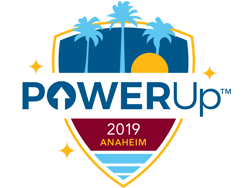 The pinnacle of the IBM i user conferences comes in late spring with COMMON's POWERUp conference. The largest Power Systems-focused conference by far, this spring conference has over 300 sessions to choose from allowing you to personalize your learning plan for the event. On top of the robust session guide, there are workshops, labs, and panel discussions to learn from. The vendor expo is the perfect place to learn about the new and improved technology available to you. POWERUp also has great events to help users interact in a fun and dynamic way. This year's spring conference is being held at The Disneyland Resort in Anaheim, CA.

Profound Logic Speakers - Alex Roytman, Scott Klement, Brian May, Ted Holt, Al Lusher, and John Valance
---
2019 is going to be filled with celebrations, innovations, and surprises. Make sure you subscribe to our Profound Logic Blog Series to keep up to date on all the Platinum announcements. You can also follow us on Twitter, Facebook, and LinkedIn for the latest and greatest Profound news!