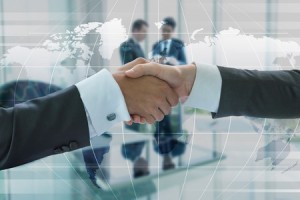 Profound Logic Software is committed to offering the best solutions for IBM i (AS400) modernization. To meet the needs of IBM i businesses around the world, we have partnered with some of the best global ISVs and consultants available.
We are thrilled to announce three new partnerships. We have teamed up with One System, Printex Digital, and Redsis to help more IBM i shops modernize their systems worldwide. Chosen for their ingenuity in technology and IBM i expertise, we firmly believe these partners will advance the outlook of the platform internationally.

One System El Salvador, S.A. de C.V.
Location: El Salvador
One System specializes in providing solutions for the modernization of software, on different technological platforms, especially green screens created in the AS/400 with the latest methodologies and best practices of software engineering.

Printex Digital, S.A. de C.V.
Service Location: Mexico
After 28 years on IBM i, it's TIME to modernize it.
Printex is a company with over 25 years experience, formed by a team of experts committed to their work. Their goal is always to offer their customers the best solutions for their business. Printex was founded in 1987 and initially served as a hardware provider for AS400. Subsequently, in 2000 Printex became the first official representative of QSL Group in Mexico, expanding since then, its portfolio and experience in software for IBM i.

Redsis S.A.S.
Service Location: Columbia
Redsis SAS is a Premier IBM Business Partner in Colombia with more than 15 years of experience building solutions for customers in different industries like banking, retail, healthcare, media, and others. With a strong presence of Power Systems and IBM i in most of the industries, Redsis is helping customers to evolve their IT infrastructure and now moving to new service models including cloud, analytics, mobile and process integration. Profound UI makes a perfect match to speed-up some of those initiatives leveraging solid business rules running in their Power Systems with IBM i.
To learn how to become a Profound Logic partner, please visit www.profoundlogic.com/company/partnerships.html