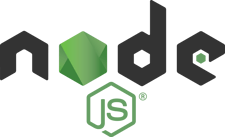 2017 has been the year of Open Source for IBM i. Businesses no longer have to use their IBM i the way they did the iSeries or AS/400 of decades past. In addition to modern interfaces and UX capabilities, IBM i developers can now easily enable open source API to add never-before thought of functionality to their enterprise applications.
For instance, IBM Watson capabilities like 'Facial Recognition' can be added to applications using Node.js - a javascript framework that utilizes a community of developers and reusable, open source packages via Node Package Manager. But Node.js can also be used for modernizing existing legacy source code for businesses running on the IBM i platform.
Profound Logic has been a pioneer in the use of Node for modernizing IBM i source code and application interfaces, thus avoiding other approaches that can cost millions of dollars and take decades to complete. And now, Profound Logic has become one of the newest companies to join the Node.js foundation.
As a Node.js Foundation Member, Profound Logic will collaborate with other members and play an important role in the promotion and acceleration of Node development.
"Our members' support is incredibly important to the Foundation's work to provide infrastructure, develop certifications and to conduct collaborative and learning events to meet the demands of new developers coming into the project and enterprise users," said Mark Hinkle, Executive Director of The Node.js Foundation. "We are excited to welcome Profound Logic into our community and greatly appreciate their commitment to the stability, security, and growth of the Node.js platform."
Learn more about the Node.js Foundation and Profound Logic's approach to modernization using Node in our latest press release.