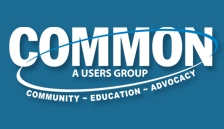 The COMMON Annual Convention and Exposition is always an exciting time for us at Profound Logic, as it means we'll have the opportunity to meet IBM i users face-to-face and talk about our favorite topic: IBM i modernization!
But this COMMON is exciting for another reason: it's when we will announce the next evolution of our Profound UI solution, Version 5.0. Profound UI 5.0 will offer a variety of open, flexible and easy-to-use features for modern application development using RPG Open Access and Rich Display Files.
Get the scoop on Profound UI 5.0 and learn about all the fun and educational events taking place at Profound Logic Booth #400 - Read the Press Release!