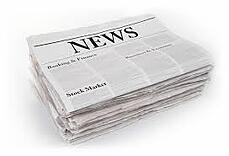 Life is busy -- meetings, projects, deadlines, friends, and family. Yet, with everything going on, there's still an expectation to read industry news.
We're here to help. Every Monday, we'll recap last week's IBM i (AS400, iSeries, System i) news in our blog. We'll focus on five publications: MCPress, ITJungle, IBM Systems Magazine, IBM i Blog, and Systems i Blog.
If there are additional publications, blogs, or other outlets worth mentioning, we'd love to hear about them. Feel free to let us know through Twitter, LinkedIn, Facebook, or Google+ about the latest and greatest IBM i news.
We hope you find the following information useful!
IBM i News in Review: July 28-August 7
ITJungle:
A Peek At IBM i Directions And Destinations
By: Dan Burger
"IBM is not abandoning the i," [Alison Butterill, IBM i Product Offering Manager] insists. "IBM continues to invest in integration, built-in functionality, and keeping it simple." The list of things IBM is focused on doing for the IBM i includes Web interfaces, security enhancements, performance, standard connectors, and the integration of collaboration tools.
Website: http://bit.ly/X5LTfz
MCPress:
TechTip: Back to Basics with IBM i Special Authorities
By: Steve Pitcher
"Special authorities give users the access they need quickly and easily, but they're hard to take away once granted. You need to understand what you're assigning someone. Special authorities are more serious than you might have thought."
Website: http://bit.ly/VdaWff
IBM Systems Magazine:
IT Upper Management: Friend or Foe?
By: Jim Schesvold
Characteristics of a good IT Director or VP include: 1) Some Background in IT 2) Awareness of Trends 3) Management Skills 4) Interpersonal Skills 5) Doing a Good Job
Website: http://bit.ly/XdnaWX
IBM i Blog:
Scratching the Programming Itch
By: Jon Paris and Susan Gantner
Jon and Susan support Scratch Jr. -- an app for 5-to-7 year old children to learn logic to write programs.
Website: http://bit.ly/1lPxMRm
System i Blog:
Liberty and Web Services for IBM i
By: Tim Rowe
"...in the world of web technologies, things change. The IWS support is no different, while the technologies that we are using today (IAS built with LWI and AIXS2) are still working and doing a fine job, the technologies in this area has changed dramatically since we delivered the support and its time to make a change..."
Website: http://bit.ly/XXBvXF