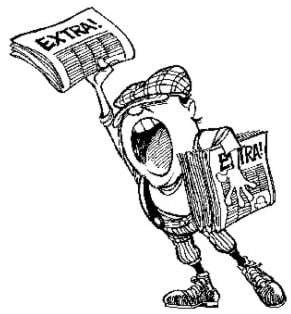 You're reading IBM i Pulse, our weekly bite-sized roundup of the latest headlines in the IBM i industry.
Be the Change – Developing IBM i Education
by Von Enselman
"We all read the alarming articles about companies leaving the i because they can't find RPG programers. We all know about the misconception that this machine is old school. As I have mentioned many times I find it frustrating that those who lament the loss of the good old days are the same developers who are reluctant to advocate on behalf of the platform. All of this doesn't change the fact we need to address skill development at all levels of our community."
"Focusing on the students it seems reasonably simple — their end goal is employability. The IBM i is a leader in the Power System install base and is used in every industry in the world. Watson is proving the capability of the machine on the global stage and the remarkable professionals at IBM promote the vitality of the platform to anyone and everyone who will listen."
Source: https://systemideveloper.com/blogs/be-the-change-developing-ibm-i-education/
App Dev Professional Services for IBM i, Part 2: Choosing Projects
by Chris Maxcer
"Because the uses for IBM i are so diverse, it's easy to see that the kinds of projects being chosen are also diverse. Of course, green screen modernization efforts cut through many projects. Along the way, tools and services providers report heightened interest in mobile projects, customer and dealer portals, online commerce in general, web site modernization with responsive designs that adjust to mobile devices, lots of integration and web services efforts, and ERP extensions."
"The happiest customers," says Alex Roytman, CEO of Profound Logic, "are definitely those that have hired us on for business critical work, which is typically application modernization and mobile application development."
Source: http://connection.common.org/blogs/news/entry/app_dev_professional_services_for_ibm_i_part_2_choosing_projects?lang=en_us
Revised RPG Certification And Coursework Nears Completion
by Dan Burger
"A long overdue update to the RPG certification test and RPG curriculum and course guide available through the Power Systems Academic Initiative (PSAI) is nearing completion. The revision work puts several modern RPG enhancements into the education and certification processes, which have gone hand-in-hand because of a cooperative effort involving IBM and COMMON."
"Dufault believes the combination of the updated curriculum and the associated certification credential brings IBM i education in line with the expectations of colleges, students, and companies that are hiring young talent. It certainly is in keeping with the idea that RPG is a modern language..."
Source: http://www.itjungle.com/tfh/tfh091415-story04.html
Assignment IBM i: What Makes It Tick?
by Alex Woodie
"Two computer science students in Europe were recently given an unusual assignment: Learn about the IBM i platform and what makes it tick. After talking with a number of IT professionals familiar with IBM i, they gained a greater understanding and respect for it--and most importantly, what IBM i needs to continue being a successful platform in the future."
"Wiklund and Randleff interviewed about 20 people from the bank and other companies. The students sought out a mix of professionals, including developers, technicians, architects, and managers."
"Any computer platform is only as good as the people who use it and nurture it and help it to grow. That is especially true of IBM i--a proprietary platform that must swim against the tides of Intel standardization, and even IBM itself sometimes. Training new users how to develop and support applications on IBM i is an essential task if the platform is to survive another 10 years."
Source: http://www.itjungle.com/tfh/tfh091415-story03.html
Taking The Power Systems Pulse With GM Doug Balog
by Timothy Prickett Morgan
"Balog is no doubt relieved that the Power Systems line showed 1 percent growth at constant currency in the first quarter of the year and went a bit further and grew 5 percent at constant currency in the second quarter."
"Within the portfolio--and partially because of timing, but also partially because of new architectures we see customers deploying--it has been our scale out portfolio fueling that growth, with strong double digit growth throughout the first half."
Source: http://www.itjungle.com/tfh/tfh091415-story01.html
That's all for this week! Did we miss anything? Let us know on Twitter, Facebook, or in the comments.
Join us on September 30 at 10:30 am PST for our upcoming webinar: Easy Mobile Development with Scott Klement. Sign Up Here.