Glad to have you back for this week's IBM i news roundup! This week we are looking at some updates to PHP and a friendly warning for IBM i users.But First...
Ted Holt had another helpful and informative Guru blog post for IT Jungle. This one was on SQL Facts of Union and Order By. Check out the link below. Great job Ted!
Source: https://www.itjungle.com/2017/04/10/guru-sql-facts-union-order/
Speedy PHP 7
by Alex Woodie
The new and improved (and faster) PHP is here for users and it is available for the IBM i community. It marked a major overhaul in the scripting language that runs on all the major platforms. This is the first big release sense version 5.6.
The CPU overhead of PHP 7 memory manager has shrunk considerably. Check out this graph: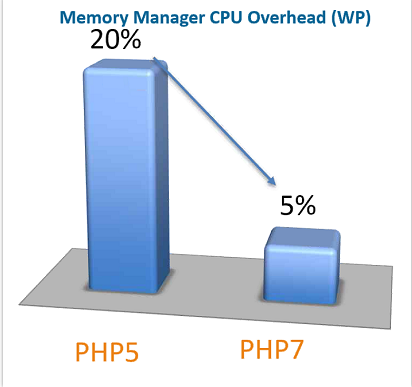 Having PHP 7 work seamlessly with DB2 for i was a challenge and took some close work with the IBM team, but after a few optimizations and adjustments, it worked flawlessly.
Check out the details of how PHP 7 came to be for IBM i users below.
Source: https://www.itjungle.com/2017/04/05/speedy-php-7-now-available-ibm/
Assessing the Ransomeware Threat on IBM i
by Alex Woodie
Ransomeware on servers is a growing threat to companies who solely depend on their information and the servers that hold them. Would you pay $200,000 ransom just keep your server from being completely shut down? This is the reality for many business out there.
"We certainly have seen a trend recently in malware and specifically ransomware, just based on the fact that now people have figured out how to monetize infecting your server," says Robin Tatam, director of security technologies for Help Systems.
So what can you do about it? Well Assessing the threat level is the first step and this article points you in the right direction.
Source: https://www.itjungle.com/2017/04/10/assessing-ransomware-threat-ibm/
One of our focuses for 2017 is the continued adoption of Node.js in IBM i shops. Click here to read our white paper on Why Node.js Is The Solution Your Company Needs.
And there, you're all caught up! Sounds like we have an interesting 2017!