As we continue through 2018 we continue to celebrate the 30th anniversary of the IBM i platform. IBM i has clients in over 117 countries creating innovative solutions for their platforms. Recently IBM released several case studies highlighting the amazing work people are doing on the platform, four of which are Profound Logic customers!
We feel honored to have Profound Logic customers Geodis, Kuehne + Nagel Group, Beesd A2, and Nesco Resource were all highlighted by IBM as examples of excellence on the IBM i platform. Keep going to read those case studies....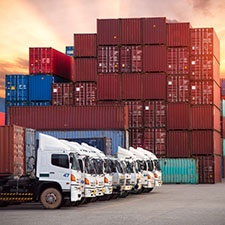 Geodis is a transportation and logistics company that covers over 120 countries headquartered in France and have activities in supply, air transportation, ground transportation, shipping, and contract logistics. Geodis started with AS/400 in 1993, but today has applications that allow them to use modern capabilities that have revolutionized their business and has worked with Profound Logic to move to web interfaces without a major rewrite of their code.

Today Geodis is exploring the use of drones within their warehouses to count their inventory in a more cost-effective way. They already use robots in several of their warehouses and these robots are fully supported by IBM i. Geodis will continue to use the IBM i support their business-critical logistic operations for years to come.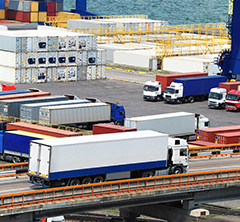 Kuehne + Nagel Group is one of the leaders in logistics and offers sea-freight, airfreight, and overland services. With more than 1,300 offices in over 100 countries and 76,000 employees, they are one of the largest logistics companies in the world and have been in business since 1970. Their ambition is to be a data-driven and technology-enabled value chain provider. In 2001 Kuehne + Nagel chose the IBM i system because it puts emphasis on scalability, flexibility, and security.

Recently, Kuehne + Nagel began working with Profound Logic's flagship suite, Profound UI to help develop their mobile capabilities. These mobile applications will be used by truck drivers to see order information and current locations. They will also add new services to their IT environment that will leverage analytics to optimize logistics and discover new business insights.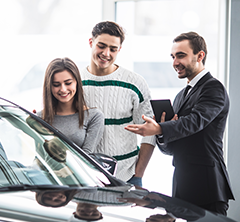 Based in the Netherlands, Beesd A2 provides business critical software for Volvo car dealers throughout the Netherlands. They have been running their business with IBM i since the days of S/36 and S/38. In 2013, they made the leap to a more modern environment and decided that upgrading their green screen applications was a must. That is where Profound Logic came in. We were able to re-purpose the code that was already in place and build a new user interface with our RPG Open Access tool.

Beesd A2 plans for the future are adding mobile front ends to their business applications, which will allow dealers to look at a customer's purchase application anywhere in the dealership or on a test drive. It also gives them demographic information to focus the buying experience.
4. Nesco Resource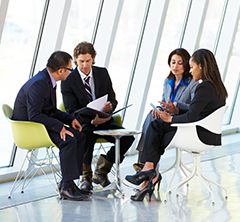 As a staffing and employment agency, Nesco Resource needed an IT infrastructure that had the ability to grow with their business, that is why they choose the IBM i. Based in Cleveland Ohio, Nesco Resource has been in business since 1956 and is one of the leaders in harvesting office temps, processing payroll, and many other logistical issues for business. Their temporary employee self-service portal is one of their key tools and they needed a system that could both secure the sensitive information and make it available at a moment's notice.

Profound Logic was their key partner in developing and implementing a web portal for these purposes. Because high availability is so important to Nesco Resource's operation, they decided to have a disaster recovery machine in addition to their production machine. Now with IBM i, Power Systems, and Profound Logic, they have all the pieces to help their business continue to grow.
Check out more case studies from Profound Logic by visiting our Educational Resource page. Not only can you read other case studies, but white papers and on-demand webinars as well.