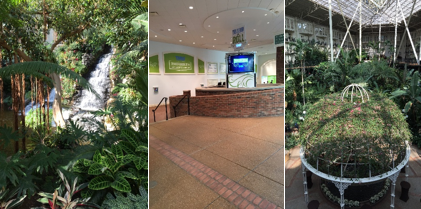 We recently attended TMW's TransForum 2014 in Nashville, Tennessee. It was at the most amazing hotel and convention center I have ever seen. Beautiful gardens, skylights, southern hospitality, it couldn't get much better, right? Oh, but it does!
TransForum is one of my favorite shows. Everyone is always so excited to learn about what we do and how we can help them modernize their horrible green screens. At the show this year, someone mentioned that our solutions made their screens "pretty." I thought that was hilarious, but so true! So I might have used that once or twice during the show. (;
Our CEO, Alex Roytman, gave a joint session with TMW's Matt Mullins, "What's New in Web Edition." During the session there were a lot of questions, Alex and the TMW staff had very positive answers for everyone. After the session, it was so thrilling to hear all of the buzz about Web Edition and Modernizing. People were very eager to come and speak with us and to get some more information. That session really started the show off great for us, and kept the ball rolling!
The next day, TMW gave hands-on classes so people could work with web edition and see our products in action. This kept the enthusiasm going and we were busy the rest of the show!
Also, new this year, we have our very own "Keep Calm and Modernize" shirts! And let me tell you they were a huge hit! On one of the conference days, Alex and I ended up wearing the shirts. We walked down the hallway and people would point and talk about our shirts. When people saw our shirts on our table, it was enough for them to come over and instantly say, "How can I get one of those!!" It's such a great conversation starter!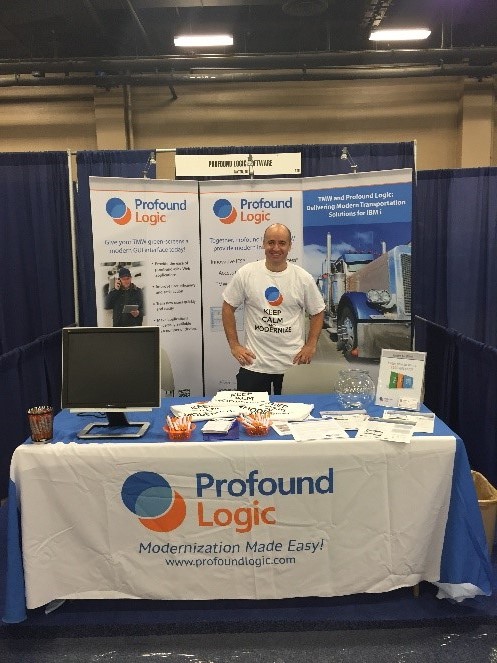 We also went to visit the heart of Nashville, downtown on Broadway Street. Nashville is amazing. There are so many great bands and music -- true and raw talent. The city lives up to its name as a Music City. We also had the chance to experience a game called, The Escape Game Nashville. We were locked in a room and given 60 minutes to escape. There were pad locks, key pads, black lights, math problems, puzzle solving, trap doors leading to other rooms, and so much more. It was literally the coolest thing I have ever done. If you are ever in Nashville, I highly recommend visiting this attraction. Oh, and guess what… WE ESCAPED!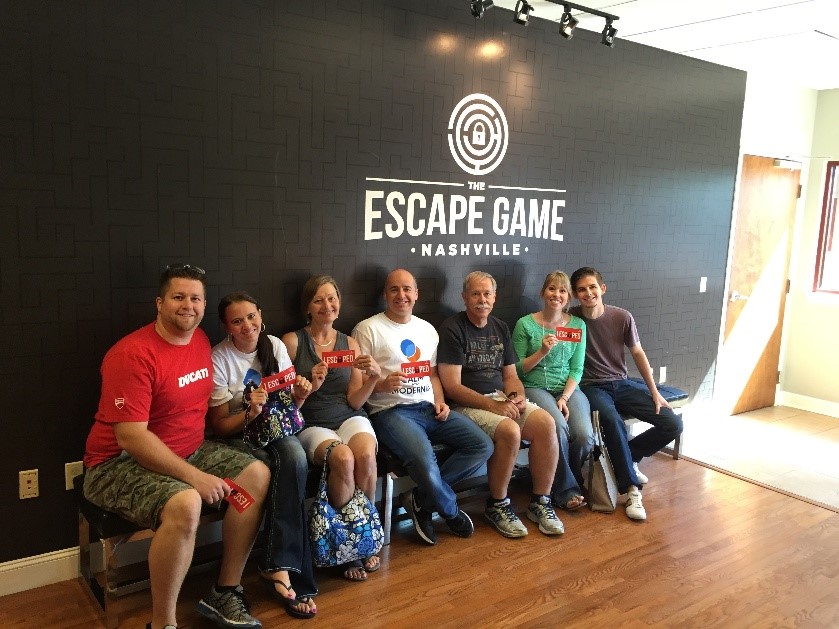 Downtown Nashville, the show, the attendees, the leads we received, the food, everything was absolutely amazing for us. We look forward to going back next year! Thanks TMW Systems for a great show!