IBM i applications running natively on a mobile device such as iPhone and Android, or through a mobile device's browser, have the ability to interact with a phone's native capabilities. One example of this is 'Click to Call' links. With a simple touch, your mobile device will bring up your IBM i mobile application with the number you touched ready to dial. Profound UI now offers the ability to add these types of links in your applications.
To add a Click to Call link in Profound UI, find the Click to Call Widget in the Hyperlinks category in the Widgets section: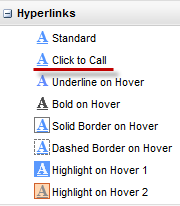 When developing your IBM i mobile application, place this Widget in your screen where you need it. Afterwards, you'll need to change some of the properties for this widget. In the Value property, you'll want to specify the text for the link provided. In this case, it is set to show as "Dial (555)-555-5555". For the hyperlink reference property, you will want to set it for "tel: 5555555555" where 5555555555 is the number you wish to have the phone pull up and set ready to call.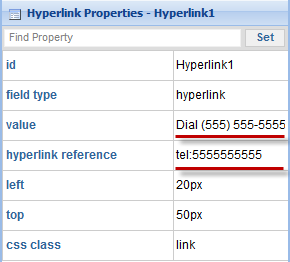 At this point, when someone is using your application, all they will have to do is simply touch the link and their mobile device will open up the respective phone application with the number ready to call. The reason it does not call automatically is to prevent less than honest practices such as having it dial an international number with premium charges.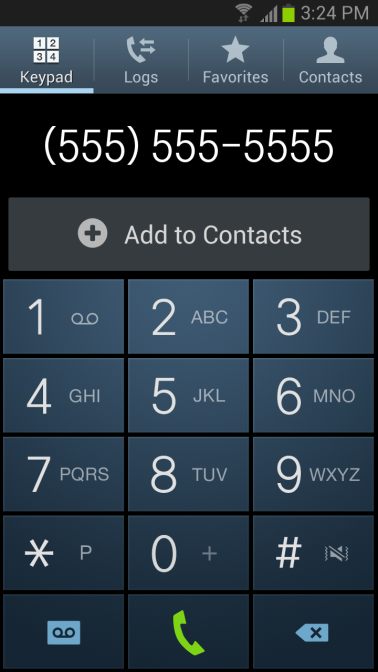 For devices that do not have a phone feature, a prompt will be shown instead when they are touched to add the number to your contacts list.