It's Fall COMMON time! It's one of the biggest conferences for the IBM i community that will take place from October 27-29, 2014 in Indianapolis, Indiana. Are you ready to get schooled in IBM i, AIX, and Linux? Good. We are too!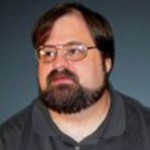 Our very own IBM Champion and Subject Matter Expert, Scott Klement will be presenting at the conference. For those of you who are unfamiliar with his work, he's earned many awards and accolades for helping RPG programmers improve their skills. If you want to be one of them, attend any of his following six sessions:
Interested? Learn more about Scott in the unCOMMON Experts blog post.
And of course, Profound Logic will be at the convention! You can stop by, say hi and watch a demo of Profound UI at booth #36 in the expo hall!
While we love our beloved IBM i, we also like to enjoy our time at these conferences. Work hard, play hard right? On Tuesday, October 28, 2014 starting from 6:15PM there's an open night to explore Indianapolis.
Here's some things you can do with that free time: http://visitindy.com/indianapolis-things-to-do-events#loadedpage=1
Come join us in the fun! Also, any local Indianapolis natives have any other suggestions? We'd love to get a locals perspective of the area.
We'll be at the expo! Drop by to say "Hello!". We're at booth #36! See you next week in Indy!