---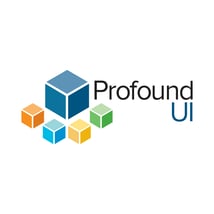 For companies that run on the IBM i platform (previously known as the AS/400 or iSeries) one of the greatest challenges can be transferring your legacy interfaces into more "user friendly" applications for your employees and customers. We at Profound Logic aim to solve that dilemma for businesses.
With an easy and painless process using your own RPG source code, you can deliver Rich, modern GUI interfaces that improve your company's perception of the IBM i platform and make your end-users more productive. Our flagship product,
Profound UI, is the industry leading product to help those businesses that wish to modernize their legacy IBM i interfaces do so with a toolset that is easy to use and learn, intuitive to RPG developers, and native to their IBM i platform.
Over the next several weeks, we will be taking a more in-depth look at our Profound UI package and diving into five of the Modules that come with Profound UI. We'll explain how Profound UI is a key piece in Profound's Agile Approach to IBM i Modernization, which enables you to deliver truly modern applications without the cost and risks of re-writing or migrating your applications, or leaving the IBM i platform altogether.
Here is a brief look at each of the modules that we will be covering over the next few weeks:
---
Each of these modules on their own bring immense value to your company, andProfound UI contains all of them in one comprehensive, integrated suite. Over the next weeks, we will dive into each of the modules and discuss in depth their value. Next week we will look at the Visual Designer module and give you a better understanding of its value to your business needs.