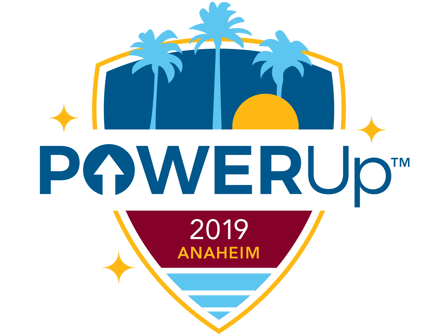 Next week marks the beginning of POWERUp 2019, COMMON's spring user conference. POWERUp is the largest Power Systems-focused educational event of the year with over 300 sessions to help you create a personalized learning plan, and a 3-day expo to help you see the latest and greatest that is offered to the IBM i community. Profound Logic speakers will be giving sessions throughout the conference, and we will be participating in this year's expo at booth #315. Here are four reasons you should visit Profound Logic at this year's POWERUp.
---
1. It's Our Birthday!

2019 is our 20th-anniversary, and we are excited to celebrate with all of you at this year's POWERUp conference. Instead of getting gifts, we want to give a gift to you! Stop by the booth to get your gift bag as well as secure your opportunity to win some fantastic prizes! We are giving away an Amazon Cube, a Fire HD8 tablet, and more! We have party favors and candy to make it a true party!
---
2. Grab a Photo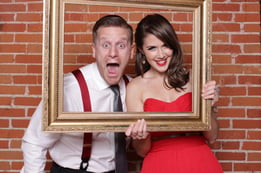 While you are at the booth make sure you take the opportunity to grab a photo at our photo-booth! Instabooth LA will be there helping take pictures of those who want to celebrate with us! Take home your printed photos to show to your colleges or put up on your desk. There isn't a better way to commemorate this year's POWERUp Spring conference than a picture. Who knows... you may even win an opportunity at one of our prizes!?
---
3. Profound Logic Sessions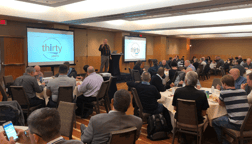 With 5 speakers and over 25 sessions, Profound Logic is well represented in this year's speaker session guide. Our speakers include Alex Roytman, Scott Klement, Brian May, Ted Holt, and Al Lusher. These gentlemen will be discussing a wide range of topics that include Modernization with Node.js, using Watson with RPG, Data Structures, SQL, Database Design and more! Come by booth #315 to get all the info on each of their sessions, or refer back to the POWERUp conference session guide for more details.


---
4. Live Demos of NodeRun

Beyond celebrating our birthday, we are also celebrating some of the new and innovative solutions that we have rolled out this year. From product updates/enhancements to brand new software, we have a laundry list of new and exciting things that we have developed to help you go beyond modernization. Our team will be at our booth to help give you live demonstrations of all the updates and enhancements and will also be showcasing our newest product, NodeRun. NodeRun provides a visual IDE, a database, and a server for you to work in a truly free development space. Come check it out!
---
We are looking forward to seeing everyone starting May 19th through the 22nd at The Disneyland Hotel in Anaheim California!