One of our favorite things at Profound Logic is interacting with the IBM i community, which is why we look forward to attending user groups and conventions. And boy, have we been busy traveling to both! Profound Logic's IBM i experts have been traveling cross country with our modernization message, and we've only just begun...
Earlier in the month, we attended the WMCPA Conference in Wisconsin and have just returned from the RPG & DB2 Summit in Dallas. At both conferences, we were fortunate to have Scott Klement at our side. After a challenging year on the path to recovery after the discovery of a life-threatening health condition, Scott has made a return to the convention circuit and attendees are richer for it. You can read about his progress here.
IBM i Evangelist Brian May has also been busy attending user groups. In March, he attended LISUG in Long Island, NY, FASUG in Fairfield, CT and NESTU in New Jersey, and shared his message of modernizing data structures for I/O operations.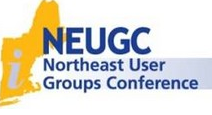 Our next stop on the convention circuit is the Northeast User Group Conference (NEUGC) in Framingham, MA from April 7-9. Stop by booth #20 to chat with our team, see a live demo of our Profound UI product and learn more about the benefits of modernizing your IBM i applications. Scott Klement will also be at this event, so don't miss the chance to hear him speak if you are attending.

And of course, the convention season wouldn't be complete without a trip to the Annual COMMON Meeting and Exposition! This is the ultimate event for IBM i developers and executives, and is chock full of opportunities for education and networking. 2014's conference will be held in Orlando, FL from May 4-7. We have a LOT of news on the way for this event, so stay tuned! If you haven't registered yet, go here and take advantage of the Early Bird pricing before it expires on 4/3. You can meet the Profound Logic team at booth #400. We will have a complete list of our COMMON sessions and activities soon, so keep coming here for more information!
There are even more events on the horizon... MITEC's Technical Education Conference in June and the OCEAN Annual Conference in July. Will you be there?